Southeast Florida Real Estate
Platinum Properties Group offers those looking to purchase or sell a home in southeastern Florida over 20 years of experience in the real estate market. They are among the top 1/2 of 1 percent of real estate agents in the country. Therefore, you can be confident that you are placing your home buying and selling needs in the right hands. When you place your listings in their hands, you can expect quick service and a smooth transaction.
Fort Lauderdale, Sunny Isles Beach, Bal Harbour & Aventura Waterfront Homes & Condos For Sale
Some of the top real estate in
Fort Lauderdale, Sunny Isles, Aventura and Bal Harbour are on the coast.
These waterfront homes and beach condos for sale can provide new residents and those who have lived in the area a beautiful view and great amenities. Platinum Properties Group are experienced in handling the purchase and sales of these waterfront homes and beach condos.


Sunny Isles Beach & Bal Harbour Condos For Sale
In addition to beach condos, Platinum Properties Group also features other condos for sale. While these aren't located on the beach, they are in some of the same communities, such as Sunny Isles and Bal Harbour, giving you close proximity to the beach at a lower cost. Barbara can help you find the condo that works best for you.


Fort Lauderdale, Aventura Homes & Condos For Sale
If a house is the best option for you, Platinum Properties Group can provide you with listings of homes and condos for sale in all areas of southeastern Florida, including Fort Lauderdale, Sunny Isles Beach, Bal Harbour or other coastal communities. These homes will give you easy access to the beach communities, as well as access to the city and other areas of Florida so you can take advantage of everything the area offers. If you are in the market for homes or condos in southeastern Florida, email Platinum Properties Group through the contact form or give them a call in their office at 954-947-1808 or on their cell phone at 1-786-325-2225.
Featured Communities
One of the World's Premier Beachfronts Fort Lauderdale Beach Conditions Hotline: 954-828-4597 The City of Fort Lauderdale boasts more than seven miles of sparkling beaches that offer residents and visitors premier opportunities for recreation, relaxation and enjoyment. The City's award-winning … Read more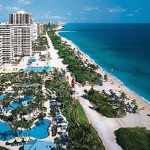 Bal Harbour has been in existence for 65 years now, with its initial incarnation the master-planned community of Bal Harbour Village. Since then, elected officials and community activists have taken great care to not only maintain a lofty standard of living and aesthetics, but to elevate that … [Read More...]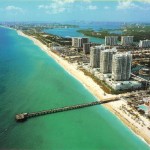 Located on a barrier island in the northeast corner of Miami-Dade County and known as "Florida's Riviera", Sunny Isles Beach is nestled midway between downtown Miami and Fort Lauderdale, bounded by the Atlantic Ocean on the east and the Intracoastal Waterway on the west. With its collection of … [Read More...]
Contact: PLATINUM PROPERTIES GROUP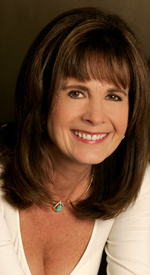 Barbara A Savalli , LLC
Kelly Kliewer, LLC
PlatinumLuxuryRealEstate@gmail.com
Berkshire Hathaway
HomeServices-Florida Realty
,

786-325-2225 (dade)954-947-1808 (broward)